Starting April 2023, Amazon requires developers to fill in a privacy questionnaire for their apps (same practices used in like other app stores e.g. AppStore and Google Play).
It's important to note that Bright SDK does not collect any personal information that can identify or track you users. However, it does collect the IP address and some crash/performance analytics. Therefore, when you submit an app to the Amazon Appstore with Bright SDK, in addition to any privacy answers you provide in the questionnaire, please use the following:
App info & performance —> Crash logs (Crash log data from your app, such as the number of times your app has crashed, stack traces, or other information directly related to a crash) —> YES
App info & performance —> Diagnostics (Information about the technical diagnostics of your app, such as battery life, loading time, latency, framerate) —> YES
Device or other IDs —> Device or other ID (Identifiers that relate to an individual device, browser, or app such as IP address, Device Serial Number, MAC address, etc.) —> YES
Here is what you should fill for new apps (click for full size):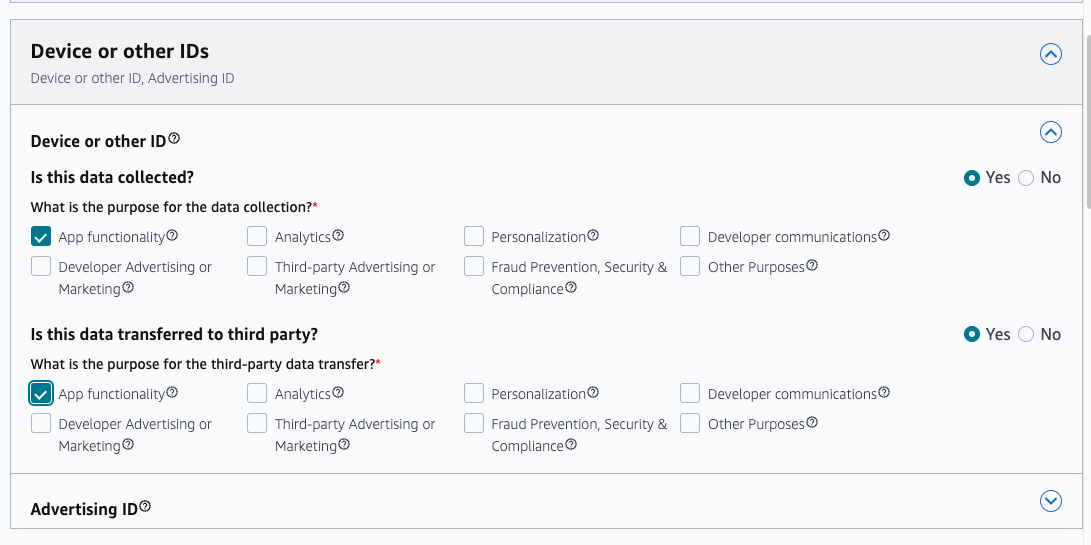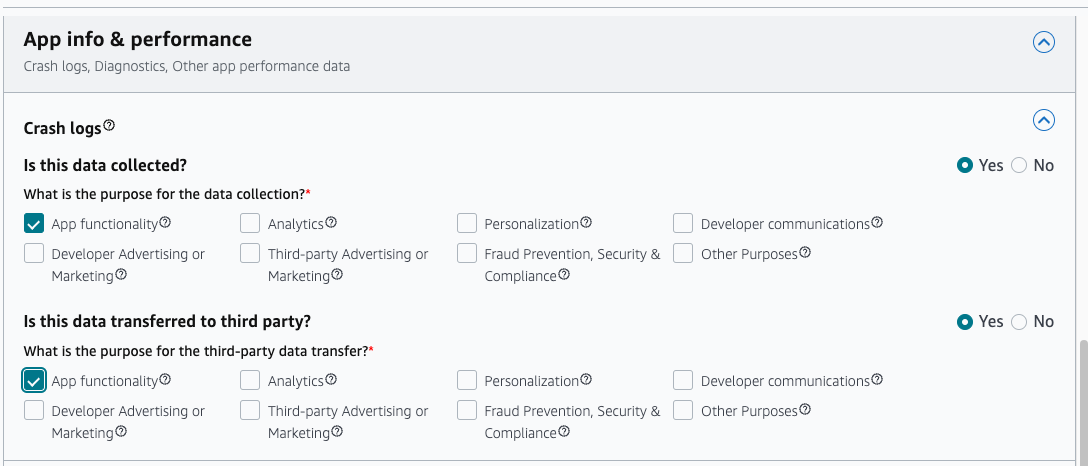 Note: it's possible your app already collects the same information irrespective of Bright SDK. In this case there is no change when Bright SDK is added to you app.