In order to let more users from your organization access the dashboard with all the knowledge and tools that it includes, please follow the next steps:
1. Log in to Bright SDK dashboard (admin user or one who has users management privileges)
2. Under "company profile" section, you will see "Users" title, that lists all users associated with your partner account.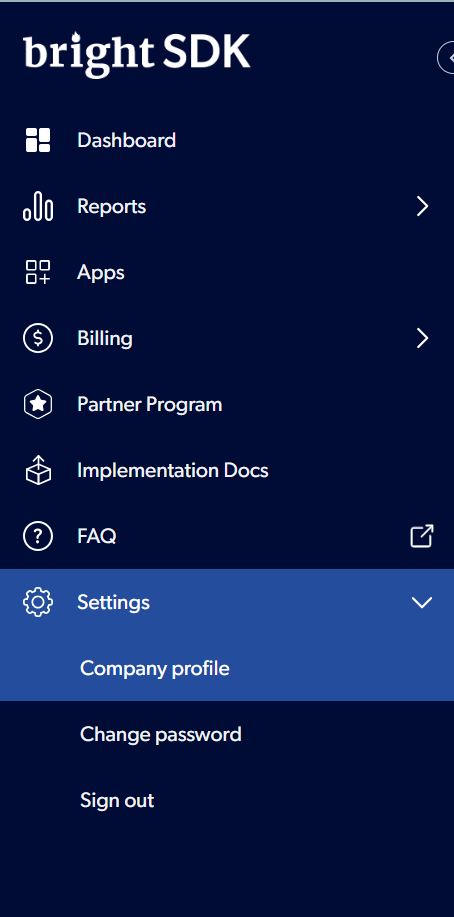 3. Click "Invite" in order to add a new user. The user will receive an invitation email that asks them to complete their registration (one-time only).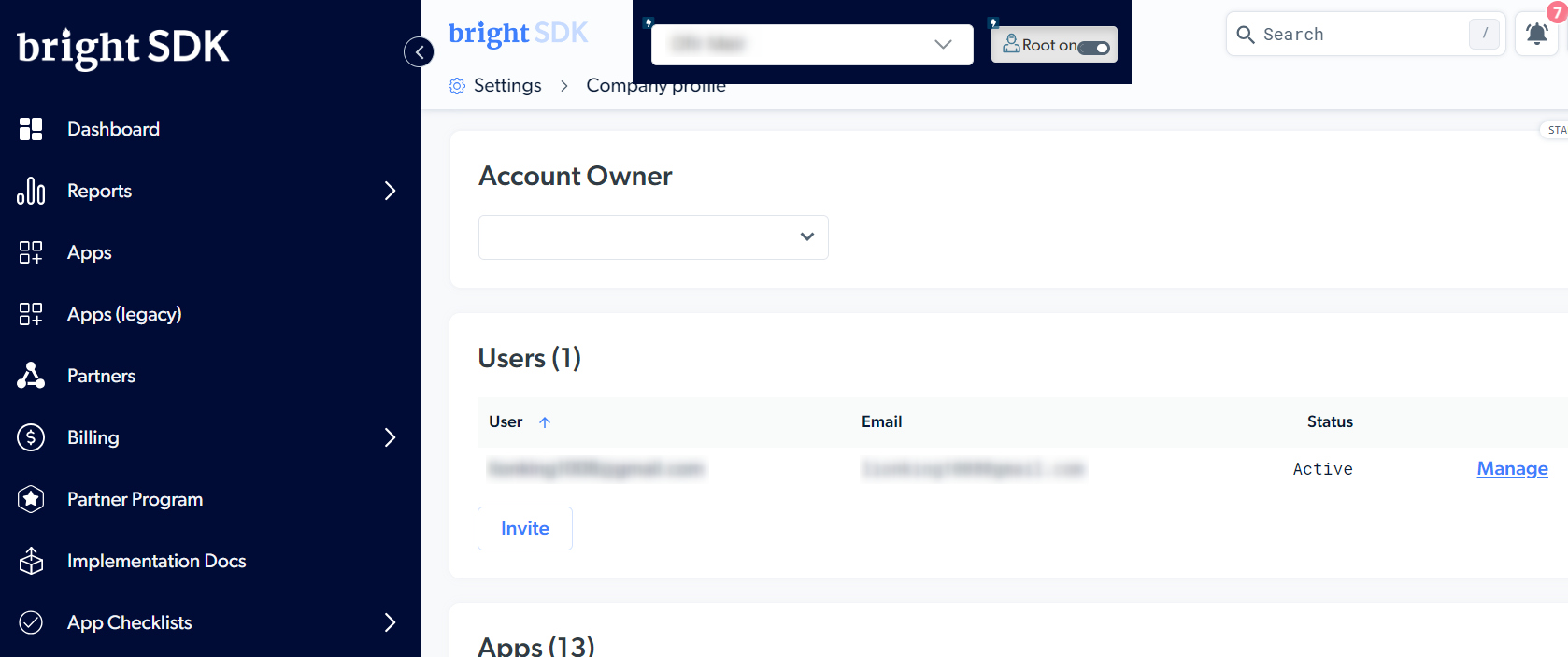 4. Next to each user, click "Manage" in order to manage their privileges. This is where you decide which parts of the dashboard they can access, and whether it is to view or edit.